I'm Jared Codling,
and I'm
hard to hire.
---
Seriously, I get 100+ Facebook friend requests a week, and I'm not even a hot chick. Plus all the LinkedIn messages. I'm too busy for this shit.
So I made this website to filter potential clients out. Because I don't want many (if any lol, but I need to send you guys and gals somewhere, you're so thirsty for marketing goodness 💦). So I'm going to make it REALLY hard for you (sorry... kinda... like, a little bit?)
I get it, you heard I'm fucking good and you want to give me money so I can blow your business up (in the good way, not in the ISIS way). I am good, really good. But here's the thing - that means I also don't need your money. Let me explain:
---
The Marketer's Dillemma
If someone is good at marketing - they eventually stop marketing other peoples products, because they realize they can just sell anything. (seriously, I've sold some real junk, I don't do it any more, but a good marketer can sell fucking anything).
That IS quite a dillemma isn't it, who the hell do you hire?!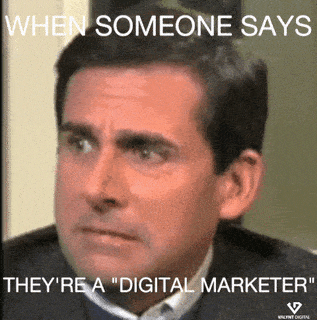 Hint: It's probably not me.
So here's what happens...
Agencies happen.. and most agencies suck (really badly).
If you were actually any good, would you REALLY put up with a pain-in-the-ass client for a shitty $2k/month retainer or whatever. No. You'd be your own boss, and sleep in til 11am and order uberEATS and shit rather than going into some rented office and taking client calls all day (gah, fucking kill me, I don't even want to think about it).
So that's why I'm hard to hire. Because I don't need you. Not being a dick, but I don't. And if someone does, they probably suck.
Let me reiterate - agencies suck.
So why would I hire you anyway?
Because I get results. Crazy ones. I did this shit:
Built a 7-figure company from scratch in 11 months (my company, not some 'client'). Click here for proof.
Built an 8-figure company in a 3-month launch campaign (I literally lived in the startup house to do this with a bunch of coders; I have heaps of equity in it, it's sick).
Heaps more stuff. But you know, it gets real specific. I might write some of it later down the page, I haven't decided yet, I'm kinda knocking this website out at 2:37am (click here for proof) because I'm sick of getting retarded messages asking for my help.
If that's not enough, I don't really care lol. Don't hire me then. ✌️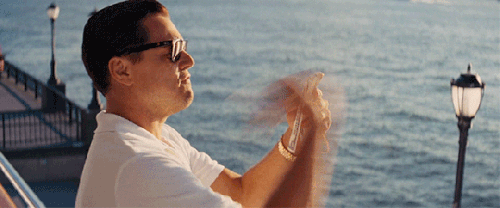 I swear I'm not a jerk. I'm just busy.
So, what next?
Okay, so you know how I said I'm hard to hire?
I'm deadly serious about it. So I won't even talk to you unless you waste a shitload of time doing dumb things just to prove you're worth working with.
Huh?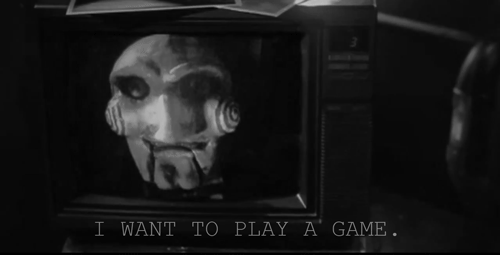 We're gonna play a game...
But look, I don't want to waste your time (I kinda do if it's funny though). But don't bother even playing the game unless you understand the following:
I don't want any gig that takes more than 1 day per week of my time.
I'm not cheap. US$1k/hour
I don't like traveling, unless you live somewhere fucking sick (So, Ibiza, Cancun, Miami, Vegas, New York, I'm down..) - so expect us to have a long-distance relationship (I even did this with my girlfriend, she got used to video chat. And no, she's not a 'Russian Bride', she's from Iran originally... that's why I'm allowed to make ISIS jokes... aren't I?)
I only work on shit I'm pretty sure I can get a 3x ROI on my cost minimum (i.e. you pay me $2k, I make you $6k).
I don't like some people. If I don't like you, I won't work with you. (That's why we play the game below, if you do that, I'll probably like you).
I get bored easily. This could actually work in your favor, as I have 'shiny object syndrome', so your cool new project may make the cut, just realize that me helping you is just a fling, and ima break your heart and leave you some day. 💔
I don't do equity-only deals, but I do part-equity deals. Owning 5% of your company valued at $10m doesn't mean shit to me when you'll never exit and you're dying a slow death; unless I think I can change that, I'm not in. I do like gambling though, and stopped playing blackjack and backing the ponies as I suck at both; so an "Equity + Cash" kinda deal may land you a sweet discount on my services.
NO I WON'T SIGN YOUR FUCKING NDA
If you're wondering if I'm flexible on #8, I'm now $10k/day (that's serious, risk of you sueing me over something dumb that I didn't even do, multiplies my day-rate by 5x).
I don't care if you're the CEO of a fortune 500 company, or referred by a friend. If you want to work with me, prove it to me. Or work with someone else, but I'm better than them, and deep down, you'll always know I was the one that got away 😌
You're still reading? go you.
The Rules
The rules of the game are simple:
Agree that you understand my conditions above. Re-read them. Seriously.
Perform a bunch of menial but time-intensive tasks to prove you're worth dealing with. (I don't even know how long it'll take, I'm winging this, seriously)
Show me the proof you did it all.
I'll give you a FREE 30-minute strategy session to see if we can work together. This isn't some 'quote session', although I will tell you at the end if we're a good fit. But I'll literally spend 30 minutes giving you my BEST advice. Even if we don't do business, this will blow your fucking mind.
COMMON QUESTION: Can I play the game and get the free session EVEN if I know I can't afford you and don't intend to hire you?
MY RESPONSE: Sure, why not? (for now, this may change). If you're willing to play the game, then fuck it, you can have 30 minutes of my time. (Hint: the game will take more than 30 minutes of YOUR time).
Well, I guess you REALLY wanna hire me...
Let's Play!
Okay, let's get this party started.
Put in your email below, and we'll start the game.
But wait, there's more...
What I Do
Short answer: Everything.
Longer answer: I only do fun stuff, I CAN do everything, but I only do stuff that works, and is cool.
Okay, I'll tell you stuff I do.
Virality
I got 70k comments on one Facebook post for $120 ad spend. I also got Discovery Channel 4 million unique hits to a website in 4 days. That's a million a day even if you suck at maths.
Business Model Validation
I can prove to you that your business sucks (and how to fix it) before you even launch. Why spend 6 months building something nobody even wants. This includes new products you're looking to bring to market in an established business.
Growth Hacking (the real stuff)
I'm literally in the top 10 growth hackers in the world, and will happily go head to head with anyone. I actually teach the best growth hackers in the world via my membership site. What's growth hacking mean? It's NOT digital marketing. It's finding 'loopholes' and exploiting them to grow fucking fast. I grew my company from $2k/wk to $30k/wk in 3 months by: 1) Split testing like crazy, 2) finding a loophole in Facebook ads that no-one else could see.
Digital Marketing
Most people suck at this, but act like they're good. They live by vanity metrics. The amount of times I've heard agencies go on about how good they are, but like, dude, if you're so good, why not sell your own product? You can't. You'd fail. I spent $93k on one of the top agencies in the world, and they didn't get a SINGLE result (i.e. split testing their sales page against mine), that's when I realised I'm actually pretty fucking good, and should just keep getting better myself.
Weird shit
This will sound odd, but I can get basically anyone in the worlds phone number, address, anything (yeah, even celebs). That's just an example. I know heaps of weird 'hacks'. Like how to get Google Places listings without a physical address, and how to bypass spam filters. I won't list it all; it's more like - I know lots of weird shit, and I will teach you the RIGHT stuff for your current situation.
That's kinda it. So scroll up, and play the game if you want to hire me. (By game, I don't mean fun. That's why I used the SAW thing, this is not meant to be fun for you.)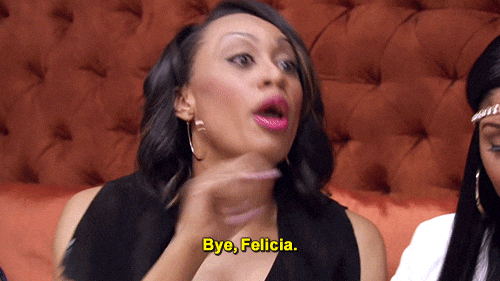 And duh, I don't have contact details on here for a reason. Play the damn game if you want to contact me.